Wine Science



Wine Science




Tehnologie Si Inginerie

Author ronald S Jackson

Wine Science, Fourth Edition, covers the three pillars of wine science: grape culture, wine production, and sensory evaluation. It discusses grape anatomy, physiology and evolution, wine geography, wine and health, and the scientific basis of food and wine combinations. It also covers topics not...

RON 537.34


Vezi oferta »
Produse similare
RON 148.84
Vezi oferta »
Lifestyle
Author ian Tattersall
A captivating survey of the science of wine and winemaking for anyone who has ever wondered about the magic of the fermented grape An excellent bottle of wine can be the spark that inspires a brainstorming session. Such was the case for Ian Tattersall and Rob DeSalle, scientists who frequently...
RON 236.66
Vezi oferta »
Stiinte
Author jamie Goode
Praise for the First Edition Winemaking these days is a complicated process that cannot always be understood intuitively. Fortunately Jamie Goode s "The Science of Wine: From Vine to Glass "explains some of the terms that critics toss around. . . . Mr. Goode manages to make then lively and...
RON 173.81
Vezi oferta »
Tehnologie Si Inginerie
Author mark A Matthews
Wine is a traditional product with traditional explanations. Oft-romanticized, Old World notions of how to create fine wine have been passed down through generations and continue to dominate popular discussions of wine quality. However, many of these beliefs predate science and remain isolated...
RON 46.40
Vezi oferta »
Lifestyle
Author nikki Welch
A unique, concise guide to wine based on Nikki Welch's acclaimed wine tube map. Includes useful information on what to look for in wine and what to avoid, getting the most from wine, getting the best value for money, food matching, wine for different occasions. Learning about wine can be a...
RON 26.40
Vezi oferta »
Lifestyle
Author jancis Robinson
From the world's most respected wine critic, the essential guide to wine in 100 pages Wine is now one of the most popular drinks in the world. Many wine drinkers wish they knew more about it without having to understand every detail or go on a wine course. In The 24-Hour Wine Expert, Jancis...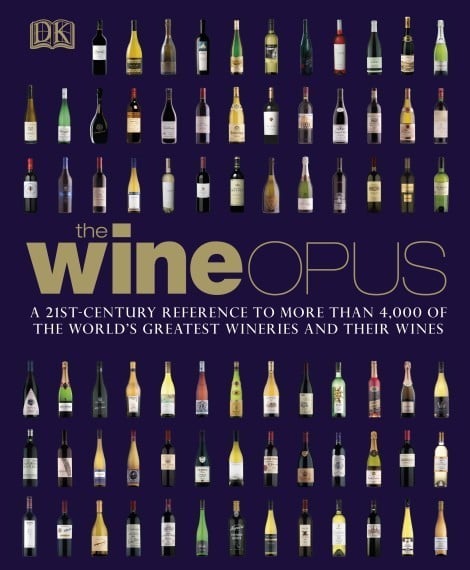 RON424.88
Vezi oferta »
Toate Categoriile
This is a new look at a new world of wine from a new generation of wine writers. Do you like to enjoy fine wine but want some down to earth recommendations and honest information? Written by over 30 new voices in the world of wine, "The Wine Opus" offers fresh, modern insight into the world of wine. Accessible and up-to-date, this title covers 4, 000 of the world's most significant wineries - from the reliable established producers to the rising stars. Discover all the important wine-producing regions of the world, including maps to locate key producers and a checklist on the regions' recent vintages. If you want to drink good wine, "The Wine Opus" gives you the names you need to know.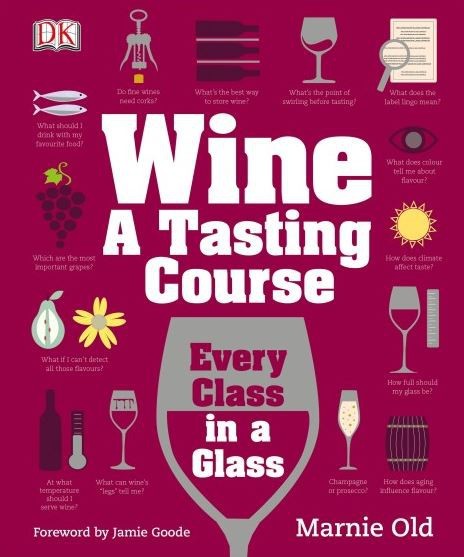 RON231.16
Vezi oferta »
Toate Categoriile
Think while you drink with Wine A Tasting Course. A fresh take on the world of wine, showing you what you need to know and exploding wine myths. Can't smell honeysuckle or taste tobacco? So what. Wine A Tasting Course focuses on you, helping you to discover which wines you like and why. Easy to understand, jargon-free and full of fun infographics, this no-nonsense book will help you to appreciate enjoying wine in everyday life, exploring talking, tasting and buying wine, before then covering grape varieties and regions. Drink alongside your discoveries with fun wine tasting tests that cover wines from all over the world and learn key wine facts in "Did you know" boxes. Wine- A Tasting Course is perfect for anyone looking for a practical dynamic guide to wine tasting that focuses on enjoying and understanding wine for yourself, rather than for others.
RON45.60
Vezi oferta »
Papetarie
Littlehampton Book
The Wine Lover's Daily Calendar 2017 is a year-long collection of insight and eclectica for the passionate wine lover. Throughout the year, you will find information on all of the following topics: the language of wine, wine grapes, wine and food, the geography of wine, people that make wine, and weekend wine adventures. This daily calendar uses hundreds of years of tradition, tasting notes, recipes, and colorful trivia to inspire the oenophile in all of us.
RON 36.94
Vezi oferta »
Lifestyle
Author lori M Stevens
Should white wine be chilled? Can you drink reds with fish? Find out in Wine: A No-Snob Guide, the perfect pairing for the budding wine enthusiast. Forget intimidating wine speak. You'll get a no-nonsense crash course that serves easy-to-understand vocabulary. From vineyard production to...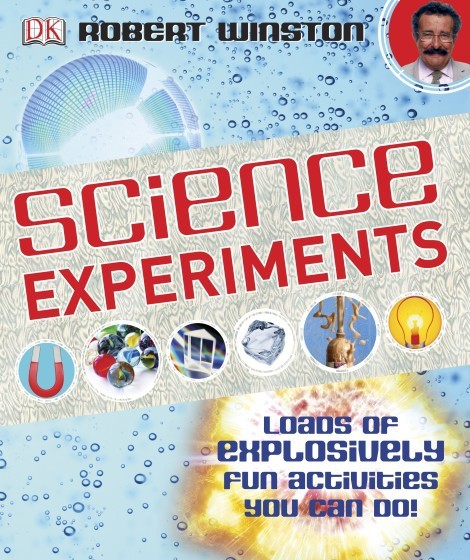 RON193.76
Vezi oferta »
Toate Categoriile
Introduce your child to science with Professor Robert Winston's Science Experiments. These exciting hands-on experiments from creating balloon rockets or glow in the dark jelly to making metal detectors, will help your child get to grips with science. Science Experiments covers all areas of science from life on earth to physical science. There are projects for all abilities, from quick & easy science in seconds to trickier group projects for schools. Packed with easy step-by-steps and over 350 photos and illustrations, for explosively fun activities that you can do at home!