The 24-hour Wine Expert



The 24-hour Wine Expert




Lifestyle

Author jancis Robinson

From the world's most respected wine critic, the essential guide to wine in 100 pages Wine is now one of the most popular drinks in the world. Many wine drinkers wish they knew more about it without having to understand every detail or go on a wine course. In The 24-Hour Wine Expert, Jancis...

RON 26.40


Vezi oferta »
Produse similare
RON 103.82
Vezi oferta »
Lifestyle
Author katherine Cole
Whether you re in a restaurant or a store, deciding on a bottle of wine doesn t have to feel intimidating. Don t worry about appellations, chateaux, vintages, and other complicated vocab. Wine expert Katherine Cole has developed simple strategies for navigating the wine world. Her fun, friendly...
RON 48.97
Vezi oferta »
Lifestyle
Author caro Feely
No other beverage has created the excitement and emotion that wine has over its vast history. It fills our mouths with flavour and our hearts with joy. It's also a subject whose complexities can be baffling and mysterious to the uninitiated - but wine expert Caro Feely is here to unveil all the...
RON 136.46
Vezi oferta »
Lifestyle
Author karen Macneil
2nd edition. A completely revised and updated edition of the bestselling wine guide, for novices and oenophiles. A lively course from an expert teacher, The Wine Bible grounds the reader deeply in the fundamentals while layering on informative asides, tips, amusing anecdotes, definitions,...
RON 95.61
Vezi oferta »
Lifestyle
Author richard Betts
Richard Betts is one of fewer than two hundred master sommeliers in the world, but he's no wine snob and he hates wine-speak. In the first book of its kind, he helps readers scratch and sniff their way to expertise by introducing the basic components of wine—the fruits, the wood, the...
RON 46.40
Vezi oferta »
Lifestyle
Author nikki Welch
A unique, concise guide to wine based on Nikki Welch's acclaimed wine tube map. Includes useful information on what to look for in wine and what to avoid, getting the most from wine, getting the best value for money, food matching, wine for different occasions. Learning about wine can be a...
RON 537.34
Vezi oferta »
Tehnologie Si Inginerie
Author ronald S Jackson
Wine Science, Fourth Edition, covers the three pillars of wine science: grape culture, wine production, and sensory evaluation. It discusses grape anatomy, physiology and evolution, wine geography, wine and health, and the scientific basis of food and wine combinations. It also covers topics not...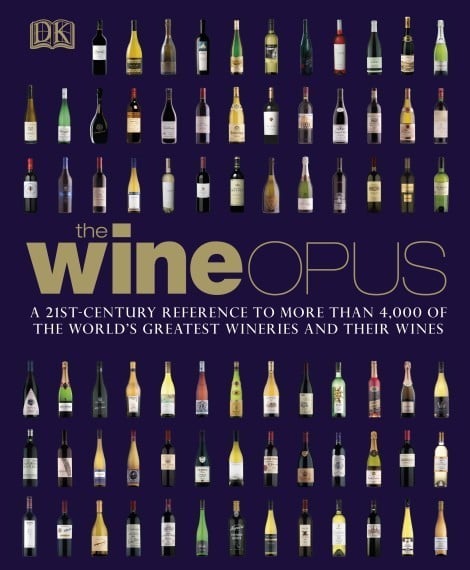 RON424.88
Vezi oferta »
Toate Categoriile
This is a new look at a new world of wine from a new generation of wine writers. Do you like to enjoy fine wine but want some down to earth recommendations and honest information? Written by over 30 new voices in the world of wine, "The Wine Opus" offers fresh, modern insight into the world of wine. Accessible and up-to-date, this title covers 4, 000 of the world's most significant wineries - from the reliable established producers to the rising stars. Discover all the important wine-producing regions of the world, including maps to locate key producers and a checklist on the regions' recent vintages. If you want to drink good wine, "The Wine Opus" gives you the names you need to know.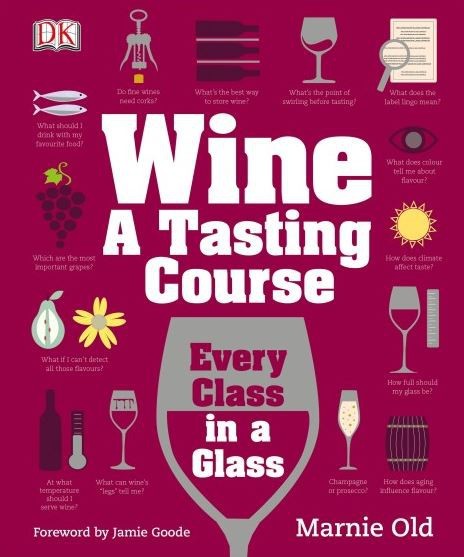 RON231.16
Vezi oferta »
Toate Categoriile
Think while you drink with Wine A Tasting Course. A fresh take on the world of wine, showing you what you need to know and exploding wine myths. Can't smell honeysuckle or taste tobacco? So what. Wine A Tasting Course focuses on you, helping you to discover which wines you like and why. Easy to understand, jargon-free and full of fun infographics, this no-nonsense book will help you to appreciate enjoying wine in everyday life, exploring talking, tasting and buying wine, before then covering grape varieties and regions. Drink alongside your discoveries with fun wine tasting tests that cover wines from all over the world and learn key wine facts in "Did you know" boxes. Wine- A Tasting Course is perfect for anyone looking for a practical dynamic guide to wine tasting that focuses on enjoying and understanding wine for yourself, rather than for others.
RON45.60
Vezi oferta »
Papetarie
Littlehampton Book
The Wine Lover's Daily Calendar 2017 is a year-long collection of insight and eclectica for the passionate wine lover. Throughout the year, you will find information on all of the following topics: the language of wine, wine grapes, wine and food, the geography of wine, people that make wine, and weekend wine adventures. This daily calendar uses hundreds of years of tradition, tasting notes, recipes, and colorful trivia to inspire the oenophile in all of us.
RON 52.05
Vezi oferta »
Lifestyle
Author sarah Rowlands
Instead of hydrogen to helium, here you'll find Chardonnay to Shiraz! Wine expert Sarah Rowlands has arranged 134 wines by their colour, aroma and flavour properties. Includes a poster. Welcome to The Periodic Table of Wine! Instead of hydrogen to helium, here you'll find Chardonnay to Shiraz -...